Project Partners
Bard in the Yard is different, unique, one-of-a-kind. It's Shakespeare outdoors and in your face. "Everyone I know needs to go watch this!"
About DLC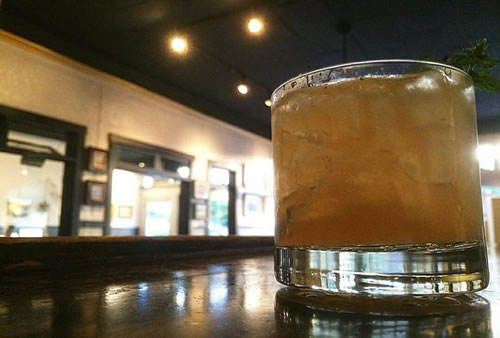 The DLC is a unique spot in downtown Elko. Our building is home to a variety of businesses. The Gallery, The Gallery Bar, the offices of Jacques Errecart, owner and local architect, and soon, the Inn at DLC. Reserve the Duncan LittleCreek Gallery and the Gallery Bar for a party or reception. Ask about our outdoor space.
A Vision
Owners Jacques Errecart, Jennifer Anderson, and Joan Anderson are the creators of the Duncan LittleCreek Gallery and always strive to share their artistic and eclectic endeavors with as many people as we possibly can. They share a common goal of creating a place for artists in Elko.
"I always tell people that the Duncan LittleCreek is actually kind of a confluence of three very distinct personalities, but we all share a common vision and that is we just want to elevate the value of art in this community," Errecart said.
Ideas started flowing when Jacques and Joan joined their vision, enthusiasm, hard work, and education. This historic building was reborn. As a slightly later addition to the team, Jennifer worked to further enhance the customer experience with an ever changing menu, live music, plays, and more.
As always, Jacques, Joan, and Jennifer invite and encourage you to enjoy this space and all that their spirits can bring to it. Thank you for your support and encouragement.
A Venue for the Arts
Duncan LittleCreek Gallery is one of the art centers of Elko, featuring painting, jewelry, sculpture, and more. DLC offers a comfortable, smoke- free atmosphere with an extensive list of wine, craft beer, specialty martinis, and cocktails made with the freshest ingredients.
In 2017, Duncan LittleCreek Gallery & the Gallery Bar received the 2017 Mayor's Arts Award for Arts Organization for their support of art, music, theater, poetry, and storytelling. Besides the contemporary artwork exhibits by local and out-of-town artists, DLC also features live music and theater productions including the highly popular Poe & Pints and Bard in the Yard events. Said current Elko City Mayor Chris Johnson, "If you're looking for art in the atmosphere of downtown Elko, the Duncan LittleCreek Gallery and Wine Bar is a sure bet," Johnson said in his introduction. "During the National Cowboy Poetry Gathering, their open mic night is one of the most popular in town with poets and storytellers." To read more about DLC's award, view the artcile in the Elko Daily Free Press!
Over the years, DLC has also been voted "Best Bar" and "Best Place for Live Entertainment" in the Elko Daily Free Press Readers' Choice Awards and is a favorite destination for locals and area visitors alike. It's a great place to see live music, plays, artist receptions, book parties, weddings, and other occasions.
Contact Us
Call (775) 738-3426 for more information or visit their Facebook page for upcoming events.
Silver Stage Players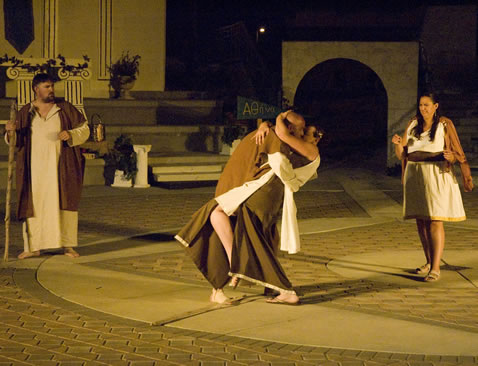 The company was founded in the Fall of 1936 in Elko, Nevada. Over its eighty-four year history, Silver Stage Players has produced hundreds of productions, many of which were firsts for northeastern Nevada and the company continues to produce unique and inspiring drama today. Hear what people are saying about us! Check out production and project photographs!
An organization who challenges the norm and thrives on innovation, SSP presents a mixture of original, radio, comedic, contemporary, and classic audio, musical and dramatic theater events every year. With its performance roots in radio, stage, film, and television acting, SSP's actors are among the finest the area has to offer. SSP members run the gamut of Actors, musicians, Foley Artists, Engineers, Writers, Directors, Singers, Dancers, Designers and Producers. Members also provide educational opportunities for the community in areas of the arts including; acting, directing, stage-managing, children's theater, singing, stagecraft, dancing, construction and special effects make-up design.
Shows proposed and performed include: serials, dinner theater, musicals, special performances, comedy, drama, audio and radio theater, live radio theater and anything else under the Sun! Shows and other company news can be found on their site!
The Silver Stage Players have performed in such varied locations as the 900+ seat Elko Convention Center, the Jarbidge Community Hall, the Elko City Park, the Northeastern Nevada Museum, the Lamoille Country Fair, the Eureka Opera House, in Lamoille Canyon, the beautiful Great Basin College Theater (which the company officially opened in 1995), even the quaint coffee hangout Cowboy Joe Eastside.
one community - one theater...
SSP is truly a community theater group. The company has always made a point to better our city through community service. The company has been involved with such projects as the American Cancer Society's 24 Hour Relay for Life, the Thomas Scott Foundation's Memorial Golf Tournament, The F.I.S.H. (Friends in Service Helping) Haunted House, Bright Path Renaissance Dinner, providing entertainment for senior citizens at Mountain View Care Center, the Elko Junior Chamber of Commerce Senior Citizen Monthly Birthday Party project, Spring Creek Elementary School, Ruby Mountain Riders for the Handicapped, The Boys and Girls Club of Elko, the Elko Festival of Trees, the Elko County School District, local region Girl and Boy Scouts of America, the City of Elko's Snowflake Festival, the City of Elko's Celebrate Elko Days, Friends of the Eureka Opera House, Local chapters of 4-H, and The Eureka Museum Foundation. The company also receives donations and sponsorships from various organizations, businesses, and individuals from the community. We would like to take a moment to thank our sponsors dearly for their continued support of arts in Elko and SSP!
SSP is governed by a Board of Directors who serve terms of two years in office. Officers are elected by the general membership body and are, as are all members of Silver Stage Players, volunteers.
From proscenium to thrust, from in-the-round to open-air, SSP continues to offer audiences the most 'outside-the-box', poignant, compelling, and leading-edge theater experiences anywhere.
Follow us on: